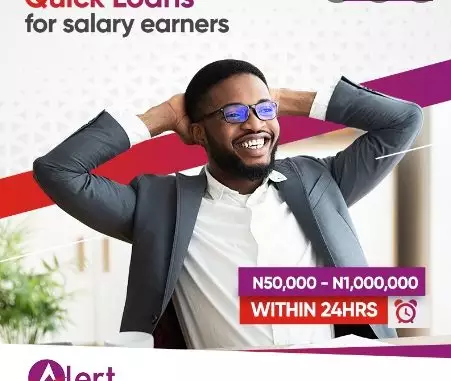 Alert Microfinance Bank's Branch Manager
Company: Alert Microfinance Bank
Location: Nigeria
State: Lagos Jobs
Job type: Full-Time
Job category: Alert Microfinance Bank Jobs in Nigeria – Banking Jobs in Nigeria
Job Description
Alert Microfinance Bank is a major financial services provider with a mission to deliver inexpensive, flexible financial and non-financial services to micro, small and medium-sized businesses, as well as the private and public sectors.
We're looking for someone to fill the following positions:
Job Title: Branch Manager
Location: Lagos Mainland / Lagos Island, Lagos
Employment Type: Full-time
Job Summary for Alert Microfinance Bank's Branch Manager
The Branch Manager at Alert Microfinance Bank is in charge of coordinating and supervising subordinates as well as evaluating and processing loans. He or she also acts as a bridge between clients and the company, assisting qualified applicants in obtaining large loans in a timely manner.
Job Description
Coordinate, supervise, market loan products and process loan applications for Customers
Oversee subordinates and evaluate loan processing to determine customers' financial eligibility and feasibility of repayment of loans
Determine all applicable ratios and metrics and set up loan payment plans
Complete loan contracts and counsel clients on policies and restrictions
Opening loan applications Conducting loan analysis by visiting the business and household of clients
Visiting the business /employer of guarantors and preparing a complete loan assessment according to the bank's credit procedures
Presenting loan proposals to the credit units and informing the client about the decision of the credit units
Ensuring punctual repayments of acquired loans from clients, contacting and visiting all parties based on needs
Ensuring high-quality standards of the bank's credit portfolio
Ability to meet and exceed targets while actively working to increase business portfolio and client base.
Key Requirements for Alert Microfinance Bank's Branch Manager
Minimum of a B.Sc or its equivalent in Marketing or related field.
3 – 5 years cognate experience from a reputable Microfinance Bank.
Sound Risk Management experience and can disburse/deliver a Min of 30million Naira Loan Monthly with good success rate and track record.
Good knowledge of Lagos Island and Mainland markets
Ability to disburse Micro, SME Loans in large volumes without default
Experienced in repayment tracking and loan collection without a day default.
Skills:
Detailed and target-oriented
Excellent team spirit and communications skills
Excellent Human Relations and Inter-personal skills
Goal-oriented.
Salary
Very Attractive (With Incentives and Commission).
Application Closing Date
7th March.