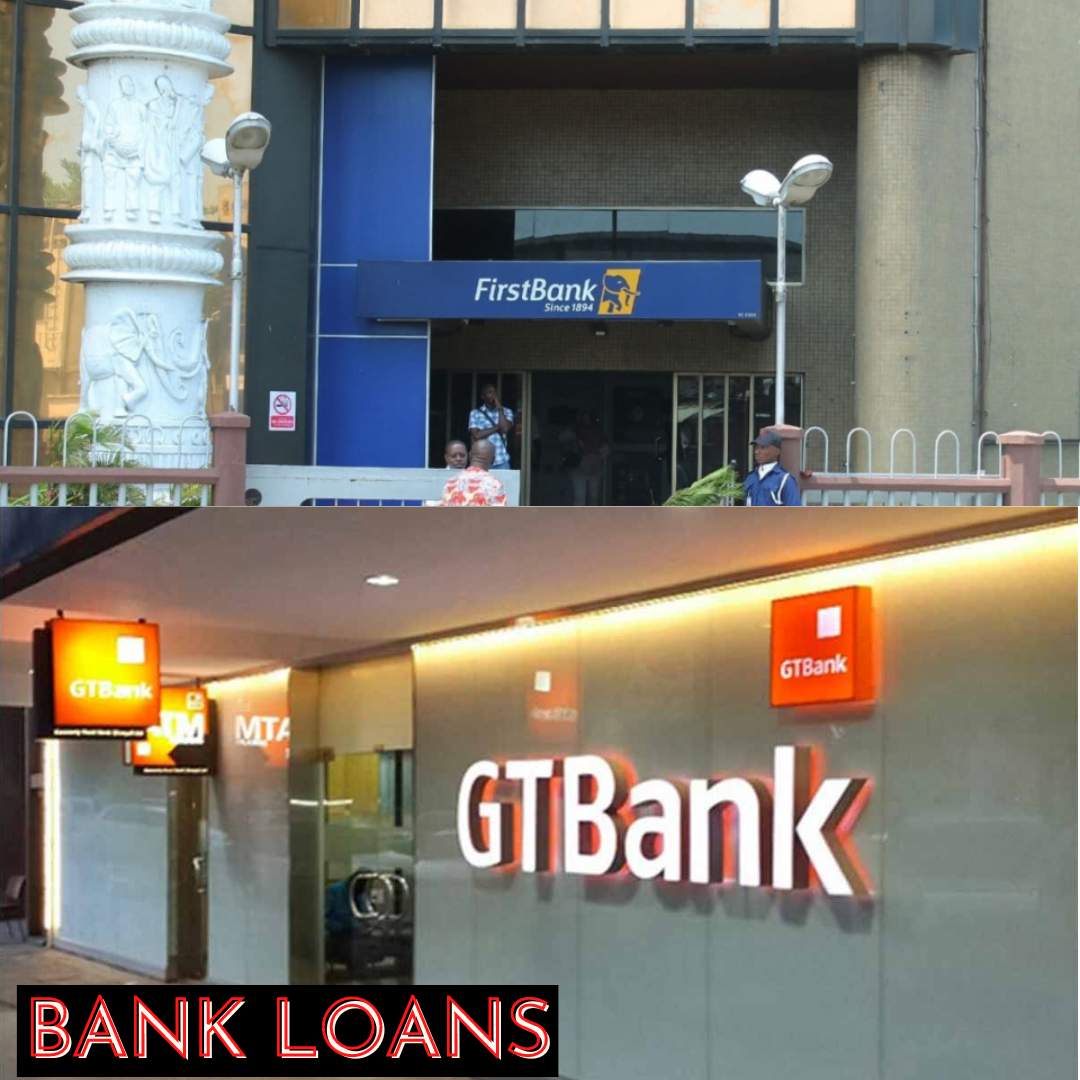 Nigerian Banks to apply for loan are well sought out because, there is a significant financial need to fund an existing business or, better yet, a startup. How and where to obtain these funds is frequently a herculean task, frustrating and difficult.
However, with all variables in good working order, it becomes necessary to source loans aimed at accomplishing this task. While small business loans can be difficult to obtain, there are options available.
In this article, you will learn how to apply for loan and how to find the best loan for either a startup or an existing small business.
In terms of Nigeria, reading this guide will open your eyes to the possibility of obtaining a small business loan, which will help you advance your career as a big-time entrepreneur.
WHERE CAN I FIND A SMALL BUSINESS LOAN TO HELP MY BUSINESS?
The answer to your question revolves around a few commercial banks in Nigeria that, through their own creativity, commitment, and desire to help dedicated entrepreneurs achieve their set goals and objectives.
They have made provisions for seamless facilities that encourage small businesses to thrive
First Bank believes that Small and Medium Scale Enterprises are key drivers of the economy, which is why they have designed products and services to help you grow and sustain your business.
Having said that, they have a variety of loan plans available to you. Oil and Gas Contract Finance: https://www.firstbank.com/
This facility is intended to meet the funding needs of indigenous oil and gas companies that are either First Bank customers or prospects.
Features:
The facility is usually leased for a short period of time, usually between 90 and 360 days.
The bank will pay up to 70% of the cost of contract execution, not the contract value.
The loan is self-liquidating: you must kneel off upon receipt of contract proceeds.
Unless the facility is in excess of N50 million naira for project finance, which must be secured with tangible collateral, the product is essentially domiciliation of contract proceeds as the sole comfort.
Benefits:
Financial report (Audited).
Evidence of previous jobs completed, copies of payment advice.
Your letter of application.
Profitability has increased.
Contract Documents.
This is a loan program offered by First Bank to customers who import raw materials, finished goods, and services into the country.
Import Finance Benefits:
The lien on shipping documents serves as collateral in this short-term facility.
A financial contribution is required.
Credit is made available through (LC) Letters of Credit, (BC) Bills for Collections, and so on.
Benefits:
Credit facilities for importation are more easily accessible.
The customer can benefit from volume discounts and increased sales.
Documents Included:
(KYC) Know Your Customer documentation is required.
Protection
Report on Risk Assessment (RAR).
Form M.
Proforma Billing
If your business is solely based on the importation of raw materials and finished goods, take advantage of this opportunity and make exploits, without a doubt an effective way to apply for loan.
Diamond/Access Bank offers a loan package known as
PERSONAL LOAN, this loan was created to assist you in overcoming your financial challenges; you can actually access and convert this to a small business loan.
Diamond/Access Personal Loan Features and Advantages
It has a repayment period of up to 12 months, and you can pay in installments as well.
The pricing is competitive; you can negotiate the interest rate to your benefit, and there are no hidden fees. You can borrow a minimum of N500,000 and a maximum of N5,000,000.
Corporate Guarantee has a limit of N10,000,000. There are, however, certification requirements before you can use this facility.
You must have functional savings account with a bank; why not open one today and begin gradually funding your account, building it up ahead of the business plan
A valid form of identification (international passport, driver's license, or national ID card).
You will fill out the bank's retail lending application form.
You must show the bank your employment letter.
Your confirmation letter or your most recent promotion letter is required.
Employee Identification.
Your address is proof. With all of these details, you are ready to start looking for a small business loan. Diamond Bank is one of the most candid banks in history for obtaining a small business loan.
Personal Term Loan
Skye Bank/FCMB. Skye Bank/FCMB has provided this plan to help you apply for loan challenges, making it one of the easiest banks to get your small business loan from.
Features:
N5 million in access
The interest rate is competitive.
There is no need for you to provide collateral.
A flexible and convenient monthly repayment plan over a 36-month period.
You will repay from your bank-deposited salary.
Eligibility:
This facility is only available to confirmed employees.
The applicant must be employed by a reputable private or public sector organization.
The applicant's salary account must be with the bank.
How to Use:
Fill out a loan application form at any Skye Bank branch near you.
Submit a properly completed loan application form along with all necessary loan documents.
Within 48 hours, your loan is processed and disbursed.
Skye Bank/FCMB  is one of the top small business lenders, and you can easily obtain a small business loan without much difficulty.
The aforementioned banks have been active in providing what could be referred to as the best small business loan for startups, and they continue to be industry leaders with a proven track record. Do you have a counter-argument?
This list may not be for everyone, so please leave your thoughts in the comment section below. Mention other banks that you believe are better at providing small business loans.