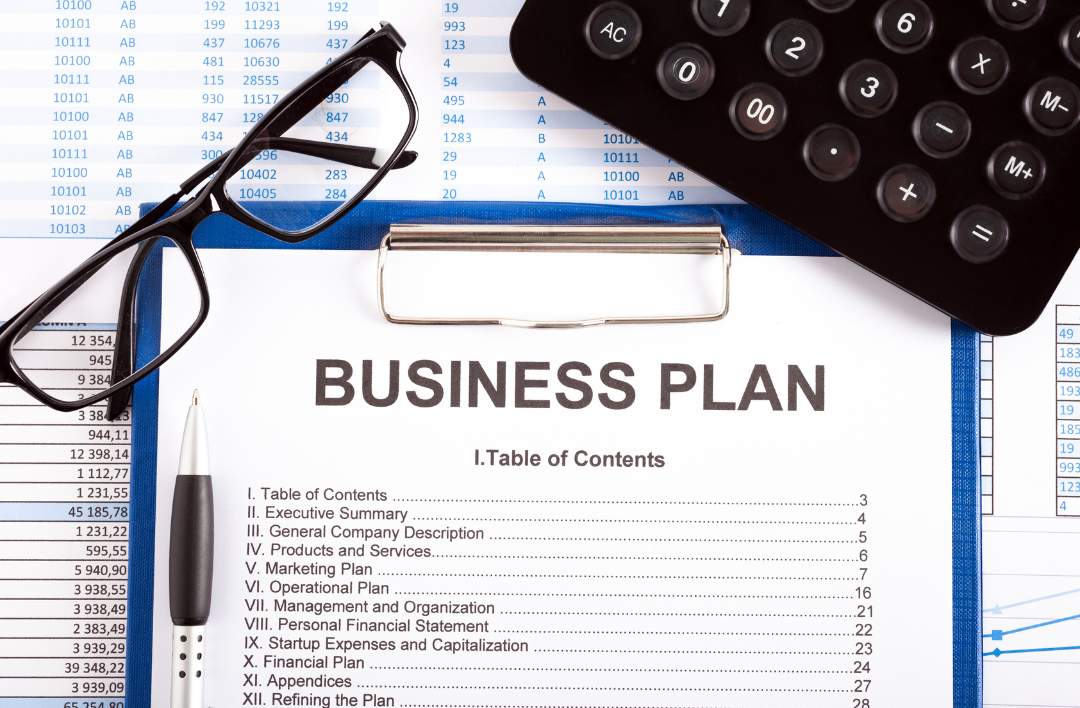 Planning is one of the most important aspects of any business, and this is especially true for small businesses. It can be difficult to know where to begin. It is not easy to create an effective business plan. However, it is a worthwhile and necessary step in effectively managing and growing your business.
So, what exactly is a business plan, and why do you need one for your company? This article will answer these and other questions, so let's get started!
What exactly is a business plan?
A business plan is a formal or informal document that describes your company, its goals, and how you intend to achieve them. It is more than just a financial projection of your expected income and expenses for the coming year.
A good business plan lays out a strategy for achieving your objectives, including what you will do, who will assist you in your success, and when this business will be profitable.
A good business plan helps you focus your efforts on what is most important by answering questions like, "What problem am I attempting to solve?" How does my product or service address this issue? Who is going to buy my product or service?
How much money will I need to start this business? And, once it's up and running, how will I ensure that there is enough cash flow each month to pay everyone (including myself)?
Making a business plan
This is an ever-changing document. It should be reviewed, updated, and revised on a regular basis as your company grows. Consider it a road map to help guide you through difficult times and keep your goals in sight.
The benefit of writing a business plan is that it forces you to think through the steps necessary for success. You may not use all or any of the strategies suggested by your consultant, but at least you'll have an arsenal to help you solve problems when they arise! The key here is to have answers ready before they arrive!
A business plan serves as a road map.
A business plan serves as a road map. It's your road map for the next five years, and it helps you stay on track. A good business plan will assist you in obtaining funding for your dream business, so if you're considering developing an app or website, this may be the most important point in this article for you.
The Advantages of Having a Business Plan
The following are some of the advantages of the business plan:
It allows you to concentrate on your goals. A good plan will help you understand what your company needs to do to achieve its objectives.
It aids in obtaining financing and attracting investors. It is common for new businesses to require funding from banks or venture capitalists in order to get started, but these organizations will only make loans/investments if they have confidence in the business's ability to succeed.
It helps in the identification of potential problems and the development of solutions. The best plans anticipate obstacles and provide solutions to overcome them before they occur, eliminating surprises along the way!
Aids in the clear communication of ideas with employees or partners
How to Create a Business Plan
It's time to warm up your writing fingers you'll need them. It's critical to understand the various sections of your business plan so that you can organize what you write and keep it up to date.
You should also explain why each section is important, as well as give your personal opinion on what distinguishes it from other businesses in your industry. This will help potential investors see the value of investing in yours.
The executive summary is frequently regarded as one of the most important parts of any business plan because it provides potential investors with an overview without overwhelming them with details they don't need right away, such as financial projections!
Company description:
A brief description of your company, its products, and services, where you are located, who your major competitors are, and why your company is better than the rest should be included in this section.
Industry analysis:
In this section, you will examine your industry and its operations. You will evaluate your company's strengths and weaknesses within that industry, as well as any future opportunities or threats.
Marketing strategy:
Your marketing strategy should include both a general overview and specific strategies for both the short-term (1 year) and long-term (5+ years). It should include market research data on current industry conditions, such as trends, opportunities, threats, and demographics.
You should also include a comprehensive list of potential target markets for your products or services, as well as an analysis of competitors' marketing strategies.
The Operations Plan:
This is the most crucial component of your business plan. It addresses all aspects of how you intend to run your business from the first day after launch until retirement or sale, including staffing requirements, inventory, customer service, and sales and marketing campaigns.
A business plan will assist you in focusing and succeeding. A business plan is a tool that can help you focus on your company and what it takes to succeed. It will assist you in clearly defining what you do, identifying your target market, determining your business's financials, and much more. It can be used as a blueprint for future success once completed