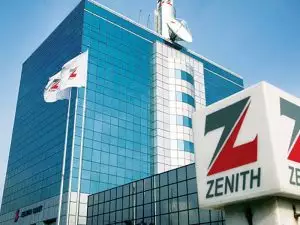 Easy Steps To Link BVN To Zenith Bank Account
The apex bank of Nigeria has made it abundantly clear to restrict bank accounts without BVN going forward since 2015, as expected the central bank stood by its verdict and requires compliance from all customers at all times.
This was a move taken in the right direction, where regulatory bank seeks to create a safe and beneficial banking ecosystem for everyone. The weakness of Nigeria's banking system preceding 2014 necessitated the invention of BVN, given this, the Bank Verification Number is designed to, Mitigate theft in the system.
Revamp the incident of identity theft where impostors are imitating customers, hence bank accounts get cleared afterward.  Customers with undefined wealth no longer find it easy to practice their unhealthy financial lifestyles across banks.
The banks can now identify each customer with a distinctive number, every client appears with the same identity across all banks. There's no room for dual identity anymore.
However, if you are a Zenith bank customer looking to link your BVN to your Zenith bank account,  luckily, we have got you covered.
The procedure is relatively easy and straightforward, it does not command a fee to get started. You are advised to visit the closest Zenith bank branch in your location with a valid ID card (it could be either driver's license, National ID card Voters card, or International passport).
Ask to enroll for a BVN at the and you will be given a BVN enrollment form to complete, fill out the form with a keen concentration on details.
Your enrollment will be submitted to the BVN desk, here your biometrics will be captured.  Hence, you will be given a ticket ID afterward. Your 11-digit BVN will be transmitted to you through SMS within the next 24 hours.
It's that easy, you now have a BVN then move to get it linked.
How to link BVN to Zenith bank account
There are ways you can link your BVN to a Zenith account. They include Zenith Direct,  Zenith bank USSD code, internet banking, and the Zenith bank website.
However, If you are using Zenith internet banking already, you are advised to kindly log on to the internet banking platform. Click on the account summary option as displayed at the left end.
Click on BVN update, then enter your 11-digit BVN and then click submit, voila, that's it. Your BVN will be connected to your Zenith account successfully.
When using  Zenith Direct You are required to download the BVN update form first, download and complete the form with the required details alongside your 11-digit BVN.  Send the form to [email protected].
You can follow up by calling their customer care numbers +23412787000, or +2341927000  if you wish to make an inquiry. Also, you can use the Zenith bank USSD code (*966#) From your phone number enlisted with the bank, via which you receive an SMS alert. Dial *966*Your 11-digit BVN# to link your BVN to a specified account.
Moreover, if you decide to use the Zenith bank website, Visit the Zenith bank official website/bvBVN portal Enter your 10-digit Zenith bank account number, key in your 11-digit BVN, and then provide your security code, then click on validate.
After completing the validation,  enter your token info to update and activate your account.
Remote Companies That Offer Work-From-Home Jobs
How to retrieve BVN online
You can simply retrieve your BVN online if you've registered for one before. Your BVN can be drafted to; Your mobile/internet banking platform.
Dial *565*0# from a mobile number connected to your BVN during enrolment to regain your BVN. The service fee is N20. A BVN number is an 11-digit number, it often begins with (22xxxxxxxxx) and can be subsided by other numbers as generated by the BVN portal through NIBBS.
Customers have separate BVN numbers.
How to create BVN on a phone
Sadly, you cannot generate BVN by yourself. The bank has been designated to carry out this task. This is a result of the sensitivity of the BVN application in financial transactions. You can only get one by visiting your preferred bank.
Complete a BVN enrolment form, and go via the biometrics registration, afterward, your BVN will be generated and conveyed via SMS.
The code to link BVN to Zenith's bank account is *966#. Nonetheless, to link the BVN through this code you will need to follow the process.  Dial *966*11-digit BVN# to link your BVN to your designated account.
In summary, The Zenith bank BVN can be linked to your account in four major ways; internet banking, USSD, Zenith direct, and the Zenith bank website. You are advised to choose a method that is convenient to you and link your BVN consequently.