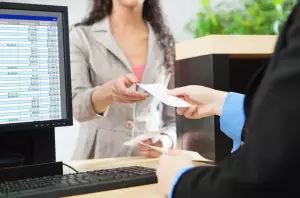 Assets microfinance bank is a financial and credit institution that aims to help Nigerians achieve financial independence by providing quick loans that are also simple, safe, and affordable.
Asset microfinance bank is licensed by the Central Bank (CBN) to provide personal, business, and payday loans. The bank offers savings and loan products to improve the poor's lives.
Assets microfinance bank offers savings products that include
1.  Asset Savings account: This is a savings account that allows you to earn a high-interest rate on your deposits with the bank; as an interest-bearing account.
There is no way to lose interest if you make withdrawals up to certain limits. Individuals, organizations, and associations may use this account.
Attributes of an Asset Savings Account
It requires a N1,000 minimum opening balance. The operation is flexible in that withdrawals can be made daily or weekly, depending on your schedule.
On this account, you earn 5% interest per year.
However, if you do not withdraw more than twice a month, you are entitled to interest.
This account is appropriate for both micro and commercial clients.
You can use a debit card for your transactions. Wherever you wish to deposit, please select the mode that is most convenient for you, taking into account the various online payment platforms available.
How to Establish a Real Estate Company in Nigeria
2. My target savings
If you want to develop a savings habit, My target savings encourages this idea for both existing and prospective clients, and it provides higher returns on investment.
You can participate in the savings scheme and win prizes.
You can save as much as you want, but then you are encouraged to meet your monthly target to qualify for an annual draw.
Attributes of My target savings
There is no restriction on having multiple accounts as long as you service these accounts. You can also open accounts for your friends and family.
You can choose from the following options to meet your monthly savings goal: N1,000, N5,000, or N10,000, depending on your financial state.
The current interest rate is 8% per year.
There is no maintenance fee on savings, and you are eligible to win prizes.
At the final repayment stage, your savings can be used as cash collateral as well as set-off loans.
It promotes the practice of saving by allowing deposits to be made through various online platforms.
Assets microfinance loan products.
1.  Micro loan
Assets MFB provides artisans, small business owners, entrepreneurs, and others with quick, transparent, and efficient access to loans. Customers can borrow from N50,000 to N500,000.
Micro loan features and benefits
There are no customer/guarantor checks required.
Interest rate on the reducing balance approach.
There is a 1% administrative fee. The maximum tenor is 180 days
2.  Macro loan
The macro loan is intended for small business owners, entrepreneurs, and others.
The loan is accessed in a timely, transparent, and dynamic manner. Obligors have access to funds ranging from N500,000 to N1,000,000.
The benefits and attributes of macro loans
Customers/guarantors are given checks for a loan with a 5% interest rate payable on a reducing balance approach. There is a 1% administrative fee. The term ranges from 180 to 240 days.
3. SME loan
The SME loan is intended for micro, small, and medium-sized businesses, with loan amounts ranging from N1,000,000 to N5,000,000.
The maturity date is within 6 to 8 months and is aimed at businessmen and women from all industries.
Benefits and features
Corporate customers must provide a financial statement showing a 5% interest rate payable on the reducing balance.
There is a 1% administrative fee.
The tenor ranges from 180 to 240 days.
It necessitates additional security, such as a (C of O, deed of assignment of any landed property).
Customers/guarantors must provide checks for the loan.
4.  Salary Advance Loan
The Assets salary advance loan is a facility designed for customers on payroll and salary earners who need funds for an emergency.
The interest rate is reasonable, and the loan is divided into two.
SALO mini
 Features and Advantages
Employees from both the private and public sectors are eligible.
There is little documentation required.
The turnaround time is short.
A repayment plan that is adaptable
SALO max:
Features and Advantages
The amount given ranges from N500,000 to N5,000,000.
You must be a wage earner.
To authenticate your loan, you must provide either an appointment, confirmation or promotion letter.
You must provide six months of employee pay stubs or bank statements.
Guarantor confirmed with an undated check Employee identification card or any other form.
Any form of identification, including a staff ID card, is acceptable.
The interest rate on reducing balance is 5%.
1% administrative fee
Tenor ranging from 30 to 360 days
One guarantor required
My asset Financing
If you are a current customer looking to purchase an asset for your business or home, the "My asset financing" facility is ideal for you.
To use this service, Please decide which asset you want to buy, then provide a Pro-forma invoice from your vendor; the rest will be handled by the bank.
Advantages and features
To purchase such an asset, you will need to contribute 15% to 20% of your own money.
Staff ID card or any form of identification appears to be flexible in terms of repayment.
A 5% interest rate is payable on the reducing balance.
1% administrative fee
Loan terms ranging from 30 to 270 days
You do not need to provide a guarantor.
Loan for educational expenses
The school finance loan is intended for school owners and operators seeking working capital and asset financing. The loan amount can reach N5,000,000.
Advantages and features
Loan amounts range from N50,000 to N5,000,000.
You must be the owner of a school.
Your CAC registration and school-approved notice should be in place, as should a regulatory body letter.
Guarantor confirmed with an undated check.
Any form of identification will suffice.
1% administrative fee.
There is a quarterly repayment schedule.
The loan term ranges from 30 to 270 days.
A single guarantor is required.
You should have additional security such as a C of O, a deed of assignment, a motor vehicle, and so on.
7. Nano
The Nano facility is a service designed for qualified mobile phone users to enjoy a variety of services. You can request a salary advance to meet and bridge your financial gap.
This loan employs an API to assess your ability to repay both the principal and the interest.
Eligibility
You must have a good credit rating.
You must have an excellent credit history.
A guarantor is not required.
There is no collateral required to back up the loan.
Please keep the following in mind when applying for an assets microfinance bank loan
You must be at least 18 years old and no older than 60 years old.
You have to be a Nigerian.
Your income should not be less than N100,000 per month.
What are the loan requirements?
You must have been in business for at least six months and have maintained your shop/office for at least six months.
You'll need two clear passport photos. You must have an identity card in one of the following forms: a driver's license, a national ID card, a permanent voters card, an international passport, or a BVN.
Account statements and cheques are required for loans exceeding N400,000.
How long does it take for a loan to be processed?
Following the submission of your documents, the loan application takes approximately 2-3 working days.
How much money can I borrow?
The minimum amount available is N50,000, and the maximum is N1 million, subject to assessment and approval.
How do I pay back my loan?
Transfers from a correspondent or other banks to your Assets microfinance bank account are possible.
You can transfer funds to your Assets MFB account using a quick teller on ATM machines or on your mobile phone. You can also make a POS deposit into your account at any agent banking office.