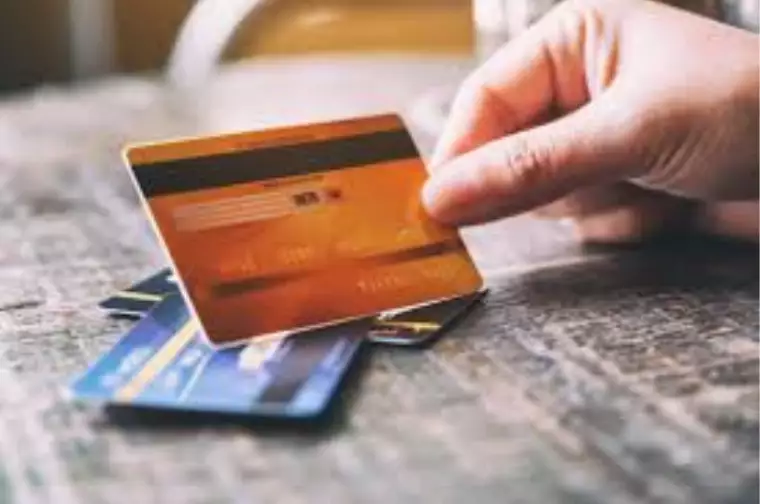 The green dot card has been a great help to users who want to make payments with ease at all times, from making purchases to completing payments; in this case, transactions are carried out with any of the available cards.
Aside from completing payments, the Green dot card, like any other card that provides this service, can be used for cash withdrawal, though with the functionalities set by the issuer.
Given the foregoing, if you are looking for a card to facilitate your payments and withdrawals, but are caught in the web of not having a good credit score, the green dot card may be a perfect fit for you.
What is a Green dot card?
The Green Dot card is a reloadable prepaid card that is FDIC-insured. The card can be used for a variety of purposes.
-Cash withdrawal and payments
Green dot, financial technology, and a registered bank holding company created card for users who cannot or do not want to buy items on credit. Individuals with fair to poor credit are typically preferred users. The cards are available at retailers such as CVS, Rite-Aid, and Walmart.
Who is a good fit for this card?
This should be a good fit if you are a spender who reloads at least $1,000 every month.
It is intended for customers who do not accept paper checks.
If you dislike credit checks but want to use banking services, here's a deal breaker for you.
Benefits of Green dot cards.
Mobile and direct deposits are both free of charge.
Green dot Visa and MasterCard are widely accepted by merchants.
Mobile and online bill payments are both free.
Possible drawbacks of Green dot cards.
It costs $3 to withdraw cash from a bank teller.
Except for a monthly deposit of at least $1,000, paper checks would cost $5.95 per dozen.
A monthly fee of $7.95 is charged in addition to the amount charged by the ATM owner.
You must pay an additional $3 as an ATM fee. Loading your card at a retail point costs around $5.95.
The operation of the green dot card.
The green dot works with debit and Visa cards. Each debit card functions similarly to a debit card linked to your savings, current, or checking account. In this case, the card would need to be loaded in order to access funds to carry out your transactions with them.
The only catch is that these cards must be pre-funded before they can be used to offset payments for goods and services or to make cash withdrawals. To obtain a card, you must go to any of the above-mentioned locations. The fee varies depending on the merchant store. Following the completion of your purchase, the company must send you a personalized card via email.
After that, you must activate your card before it can be used at any authorized retailer. When purchased online, the Visa Green Dot card is free; however, it costs $1.95 or less when purchased in-store. There is no need for a credit check. You can earn up to 5% cash back, with a maximum of $100 cash back per year. It attracts a monthly fee of $7.95, however, waived if the card is being loaded with $1,000 or more in a month.
Debit cards
A debit card enables you to pay for goods and services as well as withdraw cash from a service point. A debit card is designed to transmit cash from a pre-loaded account; therefore, your account should have been funded with cash in order for this process to be possible.
Green dot debit card types:
There are four types of green dot debit cards that can be used to make payments. Each is custom-made to fit the individual's lifestyle and class.
1. A debit card issued by Visa If you need a debit card to help you keep track of your spending, the Visa debit card is the way to go. If you have more than $500 in your account.
You will receive a monthly charge waiver. This card is accepted everywhere Visa is accepted, including Apple, Google, and Samsung. It has a feature that allows you to set money aside for future expenses.
2. You pay as you go. Debit Visa card This card allows you to transfer funds and add cash at participating retailers for free, as well as get paid early with ASAP Direct Deposit and make purchases anywhere Visa is accepted. There is no set monthly maintenance fee; instead, you are charged $1.5 per use.
3. Visa debit card with cash back If you prefer cash back on purchases, you can earn 2% cash back on select purchases with the cashback Visa card.
Cash deposits at participating retailers are free, as are ATM withdrawals within the network. With ASAP Direct Deposit, you'll get your paycheck or government benefit check sooner. This card has a monthly fee of $9.95.
4. Cashback of 5% Debit Visa card This card provides the highest cashback benefit on all purchases, which is typically as high as
5%. The yearly cashback reward cap is $100. When you use this card to make a purchase, you will be charged a $9.95 monthly fee as well as a $1.95 or less fee each time you make a purchase.
How to activate Your Green Dot Card:
The card will usually arrive inactive; this is a security feature to prevent unauthorized users from tampering with it. There may be instances of theft or fraud; however, you are not at risk if your card is lost or handled by unauthorized individuals.
When your card arrives, you have two options for activating it (either put a call across to Green dot or head over to the Green dot home page). It only takes a few seconds to activate your card.
Go to the home page of Green Dot.
Select register card.
You will be redirected to a secure page where you can enter the PAN (Primary Account Number) of the green dot card, which is usually 16 digits, the Card Verification Value (CVV), and the 3-digit security feature.
Enter the card's expiration month and year as shown on the card, then click continue.
Enter your name, address, and date of birth as directed.
After this, your card is activated; however, you must fund your card before you can use it to make purchases.
How do I put money on my Green Dot card?
Please be aware that, despite having your card activated, it cannot be used to complete transactions until it is funded.
You can fund your Visa card in a variety of ways, including
Visiting any Green Dot financial center or retail store to use cash.
You can sign up for a direct deposit, which is free of charge, and your paycheck will be transferred to your card.
You can have your tax refund deposited directly to your Visa card.
You can also fund your card using a mobile device, allowing you to deposit a check or transfer funds from one of your accounts.
After successful funding, you can begin using your card for transactions that suit your needs and lifestyle in real time, 24 hours a day, seven days a week.