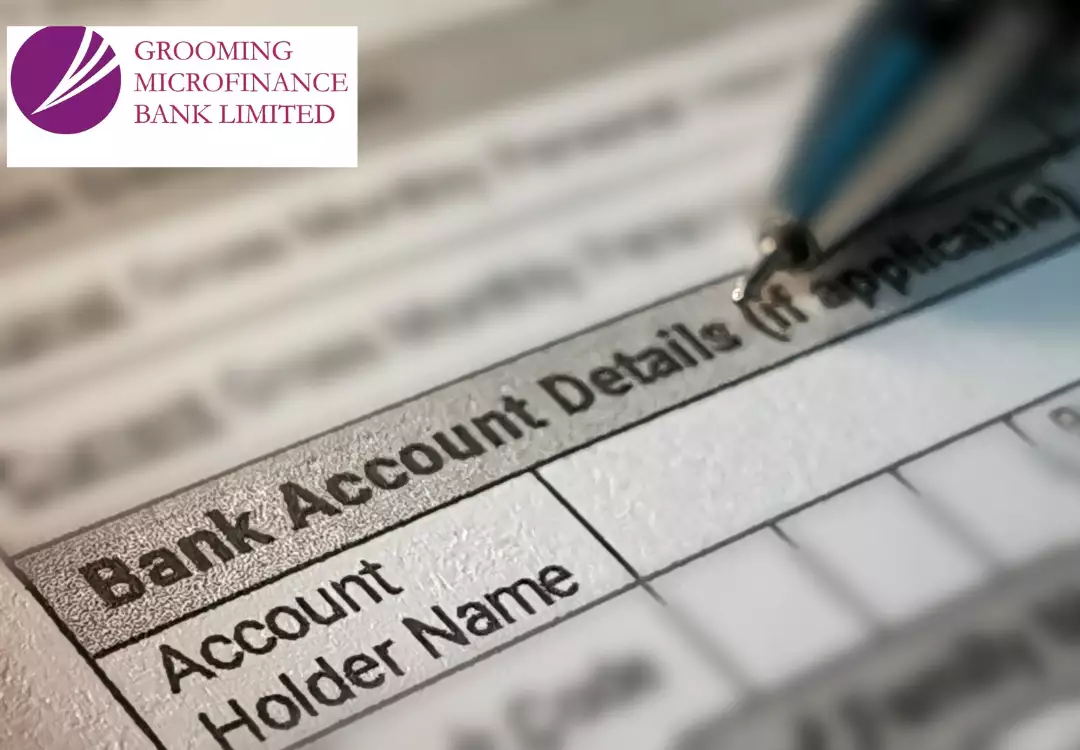 Microfinance bank grooming – Are you a resident of Oyo state or its environs looking to save gradually or access loans to mobilize your financial quest, small business, employee, and so on? If you fit into any of the above categories.
Grooming microfinance bank might be the place for you. You must pay close attention as you read through this guide in order to understand what is expected of you and how you can best benefit from any of its services, whether loan or savings.
More About Grooming Bank.
Grooming Microfinance Bank is a state-licensed microfinance bank in Oyo state that is registered with both the CAC and the Nigerian National Association of Microfinance Banks (NAMB). It aims to provide value-driven and customer-centric service to its customers by leveraging technology in accordance with industry best practices.
The bank's mission is to provide all-inclusive financial services with a global perspective. Grooming MFB is an extension of the "Grooming Centre," offering products that are said to be cost-effective and versatile in practice. Beneficiaries profitably run their small businesses and gradually uplift their families because each product is tailored to specific needs.
Microfinance bank product grooming
A loan from the Association
Quick money
SME financing
Personal loans
Loan for the day
Small-scale loans
Asset financing
Loan for green energy
Loan for solar energy
The Association loan is designed to meet the financial needs of registered Trade Association Members who want a more personalized financial service. In this case, Trade Association Members can obtain working capital loans. With a 12-month repayment plan comprised of equal monthly installments. Members can borrow between N100,000 and N1,000,000.00 with a monthly service charge of 2.5%.
Quick loan:
A quick loan is a facility designed to help the public and civil servants bridge a financial gap. The quick loan is available in 3 hours and has a service charge of 2.6% per month. Repayment is made in equal monthly installments over an 18-month period. Obligors can borrow between N20,000 and N100,000.
SME loan:
An SME loan allows you to access larger credit facilities at the Small and Medium Enterprise levels. The loan has a flexible repayment plan with equal installments up to a maximum of 12 months. Obligors can borrow between N500,000 and N5,000,000 with a monthly service charge of 2.5%.
Individual loans:
Individual loans are designed to meet the individual working capital needs of micro-entrepreneurs who want to generate additional income, build self-assets, and become self-sufficient. Obligors can borrow from N200,000 to N3,000,000 to meet their working capital requirements. The loan has a monthly service charge of 2.5% and a repayment period of 12 months in equal monthly installments.
Daily loan:
If you own a micro-small business, the daily loan is designed to help you with daily trade activities for a quick turnover. You can borrow between N10,000 and N100,000 with a 0.3% service charge per day. Repayment is flexible, with equal daily installments spread out over 50 working days.
Small loan:
A small loan is a facility designed to meet the financing needs of economically active women while also establishing self-employment businesses capable of increasing self-reliance and business visibility.
The loan sizes range from N140,000 to N340,000, with a 15% service charge and repayment spread over 23 weeks in equal installments.
Asset loan:
Asset loans are typically given to clients in the second cycle of small loans in order for them to acquire productive assets that will aid their business's expansion and productivity. With a loan amount of N300,000 and a service charge of 15%. Repayment is spread out over ten months in equal installments.
Green energy loan:
If you want to provide clean, safe, and renewable energy to homes and businesses, the Green energy loan can help.
You can choose a package ranging from N100,000 to N10,000,000.00 with a 27% annual service charge calculated on the reduced balance (this means the more you repay the interest payable reduces). Repayment can be made in 24 months/2 years in equal monthly installments.
Solar loan:
This is a clean energy initiative designed to accelerate access to renewable energy by providing Glooming clients with solar-powered lighting products. The loan allows you to finance the purchase of solar units ranging from N3,000 to N50,000 with a 7.5% service charge, with repayment made in equal weekly installments over a 12-week loan term.
Savings Aspect of Grooming microfinance bank
The loan application process is straightforward:
Select a package based on the amount of money you require over time.
Speak with an agent for financial advice as well as sound decision-making.
Funds are disbursed; your loan will be disbursed after a credit officer reviews and approves your loan request.                                                                                                                                             G-Free account:
The G-Free account
This is designed for users who want a non-interest savings account. This account requires a N1000 minimum opening balance and direct access to a loan/facility.
A passport photograph is required.
BVN.
Valid photo identification (voter's card, driver's license, national ID card, or international passport).
A recent utility bill, not older than three months or 90 days.
You can apply online or download a form, fill it out, and return it to the bank.
G-Pro Account:
This is a savings account for everyone that is aimed at both the banked and the unbanked. Entrepreneurs, artisans, self-employed individuals, financially excluded people, employees, and domestic workers are all eligible. You do not need an opening balance to open this account, and you have access to loans and other credit facilities.
G-Heritage account:
This is a child's account that is usually opened and managed by the parent/guardian until the child reaches the age of 18. It requires a N500 opening balance, a N1000 minimum operating balance, and internet banking to be enabled before you can access the ACADA loan.
A copy of each parent's and child's passport photograph is required
The parent's or guardian's
BVN
Valid identification card, as listed above.
A recent utility bill and a birth certificate are required.
G-Deluxe Account:
This is a savings account aimed at high-net-worth individuals who are either employed or run their own businesses. It has a N1,000 minimum opening and operating balance, as well as loans and other facilities.
A passport photograph is required
Valid BVN
ID
A recent utility bill copy.
G-SAL (Current/savings account):
This is an account designed to meet the financing needs of salaried individuals. It has a zero opening balance and a minimum operating balance of N500, and you can get a salary advance at any time.
Employee ID is required
Employer's letter of introduction
Photograph for a passport
Recent utility bill and your
BVN
GABS (Grooming Association Business Savings) Account:
This is product designed for registered and unregistered businesses, associations, hotels, schools, churches, and other organizations. It has a N10,000 opening balance, a N1,000 minimum operating balance, and access to SME loans.
A passport photo, BVN, and a valid ID card are required
The utility bill
Certificate of incorporation/registration
Documents licensed by CBN
Introduction letter (for association).
Minutes from the previous meeting (for association).
Board decision (for association) Constitution (for association).
Conclusion
Grooming microfinance bank addresses the near-absence of financial services for a large population of people involved in small trading and micro-productive activities.
Committed to promoting financial inclusion and empowering members through the development of life-changing products.