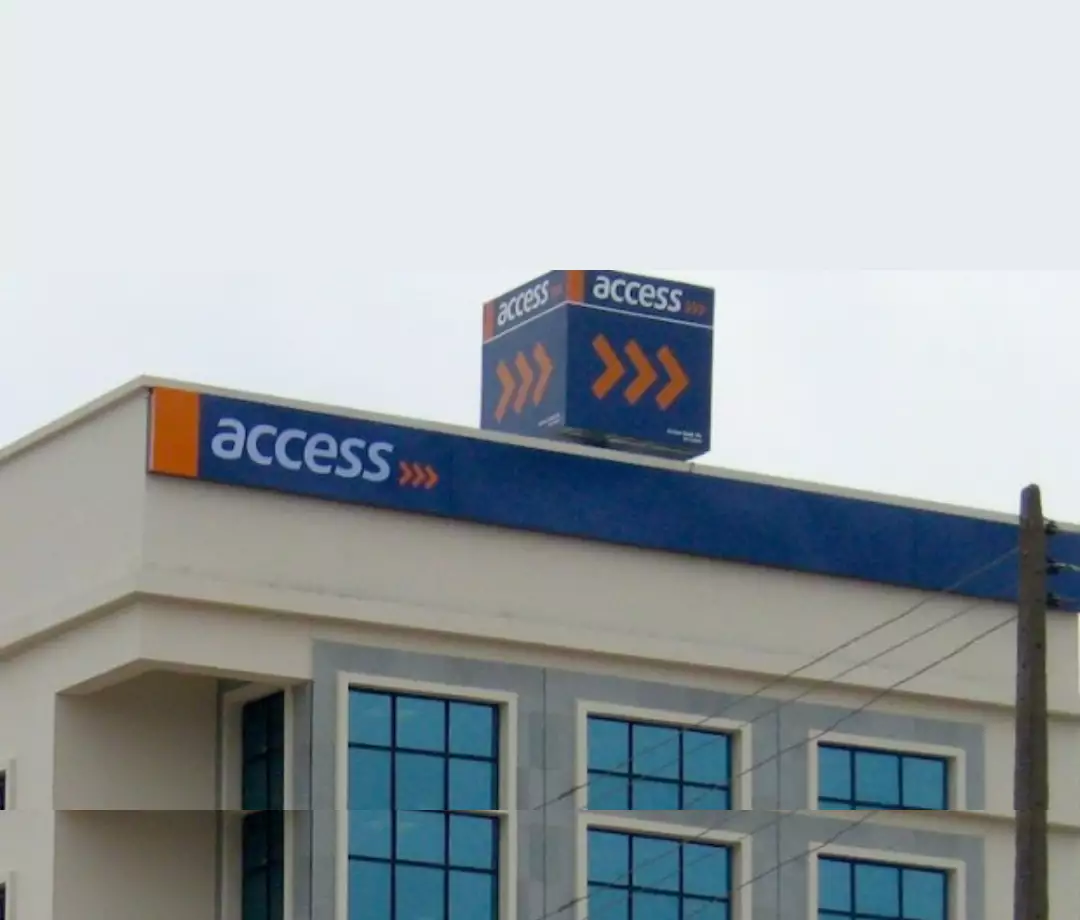 Access bank has made a big difference in how modern banking has grown and changed in Nigeria and other African countries. If pa adventure, this sounds weird to you, you've probably been living on the Moon.
To bring you back home, Access bank took over and merged with the now-defunct Intercontinental bank. This was a change that no one ever thought would happen. It just bought the now-defunct Diamond Bank of all commercial banks to make itself even stronger.
When the rumor first started to spread, it drew a lot of attention from financial analysts with different levels of knowledge and skill. There were more than a million reasons why the deal shouldn't go through, but in the end, their huge resources helped them become the largest and strongest commercial bank in Africa.
Here's the USSD code for Access Bank
The Access bank USSD code is a set of codes that make it easy for Access bank customers to do a lot of things from their cell phones. The best part is that you don't need mobile data to make these kinds of purchases. "Unstructured Supplemental Service Data" is all that "USSD" means. You can do the following things with Access bank USSD: open an account.
Transfer money or funds.
Recharge your airtime.
Look at the account number.
See what's in your account.
Switch PIN Pay bills, among other things
You can't overstate how easy it is to use a USSD code. It not only makes things go smoothly, but it also saves you time and keeps you from having to wait in line at the bank, which has been the norm for a long time.
How to open an account with Access bank USSD code in easy steps.
From your mobile phone "Dial *901#.
Then choose "Open account" from option "1."
On the next slide, where it says "Enter BVN," choose "1."
After you enter your "BVN," your full details, including your "Name, gender, and date of birth," will be shown.
After you've done what the screen says to do
Click "Continue." "SMS" will send your account number to your phone.
After opening an account this way, go to any Access bank branch near your destination with a valid ID card and a utility bill that is less than 90 days old.
It doesn't mean you can't use the account if you don't show these documents; it just means you can only do certain kinds of transactions with your account. This includes, but isn't limited to, the most that can be put into the account, etc.
How to set up a PIN on Access Bank USSD code.
The most common thing that customers do with USSD codes is sent money to loved ones. You can now do this from the comfort of your own home at any time without having to go to a branch.
To do this, you must first make a transfer PIN, which is a 4-digit number that only you know. This number will be used as the first level of security every time you want to make a transaction.
Please follow the steps below to make your PIN. From your mobile phone.
"Dial *901#."
Choose "2" to make a transfer. You will be asked to enter your 1) Debit card PIN or 2).
Choose transfer without a debit card.
If you are a new customer, you should choose to transfer without a debit card, unless you have already applied for and received a debit card.
In the next column, write your birth date like this: "DDMMYYYY" (example; 01032001 for 1st March 2001).
After that, type in your account number.
After you've entered your preferred 4-digit PIN, you'll need to make a new 4-digit PIN.
tap "OK" Your registration went through.
How to use the Access Bank USSD code to move money.
With the Access bank *901# code, you can send money to almost any bank account, whether it's an intrabank account or an account at another bank.
To use the USSD code to send money.
Dial *901#.
Choose "2" to make a transfer.
Then, if you have more than one Access bank account, choose the exact account you want to send the money from the list that appears.
Enter the amount you want to send to the receiver/beneficiary.
In the next column, type the account number of the person who will get the money.
Choose the right option from the list for the bank of the recipient.
After you do this, the details of the transfer to the recipient will be shown so you can confirm them.
please check and make sure as needed.
Last, enter your 4-digit transfer PIN and confirm your transfer. The money will be sent to the recipient right away unless the network is down. Credit will be given to the person you chose. Isn't it simple? That's how to send money.
How to use the Access bank USSD code to recharge or top up your phone's airtime.
Using a cell phone is the same as recharging your airtime at any time, so you don't have to worry about having to buy a recharge card at weird hours of the night. So, charge your phone and
Call *901# from your registered phone line.
Choose "4" if you want airtime.
Choose "1" to buy it yourself and "2" to buy it from someone else.
Enter the amount of the purchase, and either your line or the line of your beneficiary will be credited.
All there is to it is that.
How to use the Access Bank USSD code to check account balance
Dial *901# from the phone you used to sign up.
Choose "1" for the balance You will get an SMS telling you how much money is in your account.
Alternatively, Dial *901*00# from the phone number you registered, and then
Use your 4-digit security PIN to prove who you are. Note: There is a service charge of N10 for this service.