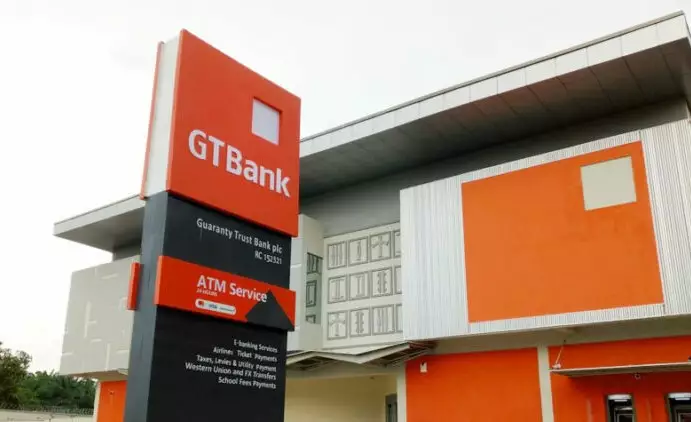 How to Connect Your BVN to Your GTBank Account – Are you a GTBank customer looking to link your BVN to your bank account but don't know how? Do you want to enroll for your BVN? If this describes you, rest assured that by the end of this guide, you'll have learned how to resolve these issues on your own.
Why should you connect your account to BVN?
The Central Bank of Nigeria, in collaboration with the banker's committee, introduced BVN in 2014. The BVN was introduced as a safeguard against theft into customers' accounts.
It deals with the issue of identity theft.
Blacklisted customers are removed from the system using BVN.
BVN provides customers with a unique identity that can be verified across banks, etc.
BVN is a method of identification that is accepted by all banks.
These and other factors influenced the development of the Bank verification number. Having said that, the CBN has mandated that all customers enroll for their BVN and then link (the bank verification number) to their bank accounts.
For unique identity across the board; otherwise, such customers risk losing access to their bank accounts.
How to Apply for BVN
The BVN enrollment process is quite simple; just go to the nearest GTBank branch in your area and inquire about enrolling for your BVN; the form can also be obtained online through the bank's portal.
Fill out and return the form to be considered for biometrics at the designated branch. After completing the biometrics, you will be given a ticket ID. Your BVN will be sent to you via SMS within 24 hours.
If you have not received your BVN within 48 hours, please visit the bank with your ticket ID.
How to connect your BVN to your GTBank account.
After receiving your BVN, the next step is to follow the instructions below on how to link your BVN to GTBank.
GTBank offers a variety of options for its customers to link their BVN, which can be done through-
GTBank ATMs are available nationwide.
Online banking
USSD code
SMS
Connect via a GTBank ATM.
Insert your credit card into the machine
Select "BVN link" from the transaction menu's list of options.
Insert  your 11-digit BVN
Confirm the BVN information you entered, then
Click the "submit" button.
Connect via internet banking
Log on to your internet banking platform.
Select "BVN linker" from the app's left sidebar.
Select "New Request."
After viewing the dropdown menu, enter your 11-digit BVN.
Choose the Nigerian bank where your BVN was issued from the list of options.
Complete your BVN linking by answering the featured question.
Use the USSD code to connect
Please dial *737*20*BVN# from your bank-registered phone number and press the send button.
Connect via SMS.
To connect via SMS, simply text your 11-digit BVN to 08076665555.
BVN check/BVN code for all banks/MTN BVN check
There are times when you want to link your BVN to your preferred GTBank account and use it for other purposes, but you can't get your BVN.
There is a way out of this mess. Dial *565*0# from the phone number associated with your BVN and your BVN will be displayed on your screen.
Please note that you must have at least N20 in your phone to complete this transaction.
How to Connect Your BVN to Your Phone Number
When you enroll, your phone number should be automatically linked to your BVN.
Most customers, however, face difficulties when they no longer have access to such phone number because the majority of phone numbers do not belong to them.
Conclusion
Enrolling in a BVN has numerous advantages, including the reduction of identity theft and unauthorized access to a customer's account, as well as its acceptance as a form of identification across Nigerian banks.
There's no point in going to a branch to complete this transaction if you've already learned how to link your BVN to your GTBank account.