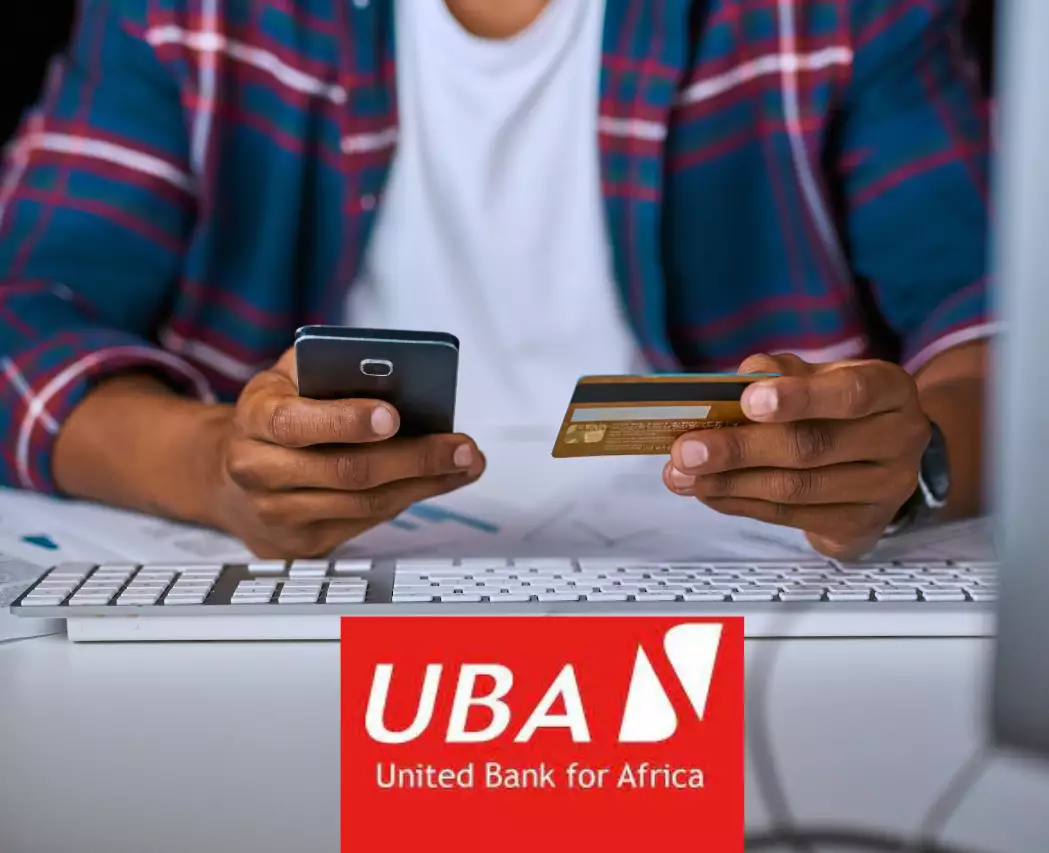 How to use the UBA Mobile Banking App. The United Bank for Africa (UBA) has continued to pioneer innovation aimed at improving customer experiences through the use of information technology. United Bank for Africa, headquartered in Nigeria, is a leading pan-African financial services group.
With operations in over 19 African countries and offices in three global financial centers (London, Paris, and New York), it remains one of Africa's best and most resilient banking groups. Internet banking, mobile banking, corporate banking, investment banking, consumer banking, money transfer, debit cards, collections, treasury, trade, savings accounts, current accounts, domiciliary accounts, and non-resident African banking are all available.
UBA MOBILE BANKING APPLICATION FEATURES:
Quick log-in: With biometric authentication on devices that support it.
ATM/Branch locator: Quick access to ATMs and UBA branches near you, no matter where you are.
Quick selection: This allows you to choose phone numbers from the device's contacts list to top up your airtime.
More intuitive: This feature improves user experience by making products more accessible.
UBA customer service is available 24 hours a day, seven days a week via live chat.
Faster navigation is possible thanks to the sliding menu, which is available on all user sessions.
Favorite list creation: This is done to make transactions easier for customers.
Automation of OTP: You receive your one-time password via SMS on your device screen during the transaction. Auto reminders are primarily used for recurring bill payments and transfers.
How to Install and Use the UBA Mobile Banking App.
The UBA mobile banking app is available on Google Play for both Android and iOS operating systems.
Follow this link to download the app. After downloading the app, please install it on your mobile device and launch it immediately.
As a new user, click on register and choose your country; please select Nigeria from the list of options. In the following slide, you will be required to select your registration option, which includes enrolling with your UBA card, account number/secure pass, and branch activation code.
You have the best chance of selecting the first option (enroll with UBA card) To complete the activation, simply follow the prompt. After that, you must register for a UBA secure pass app, which will always authorize your transaction by generating a token/OTP at any time.
I've written a comprehensive guide on how to create and activate a UBA secure pass. I'm out of information. How else can I conduct financial transactions? If you don't have data or are in an area with slow internet, simply enter the magic banking code *919# to transact.
Simply dial *919# and follow the instructions. Please keep in mind that the PIN you use for UBA Mobile Banking will also be used for UBA Magic Banking.
HOW DO I ENROLL IN UBA MOBILE BANKING?
To do so, go to the App's new Mobile Banking Customer? tab. You will be able to sign up using the following methods:
The UBA Debit Card
UBA Preparation Card
UBA Account + Password
Please keep in mind that if you already have a Secure Pass (token) for UBA internet banking, you can use it here. Continue with Branch Registration.  Please visit any UBA Business Office to sign up for a branch.
What happens when I switch devices or install a new UBA Mobile Banking app?
When you switch devices or install a new app, your profile may become temporarily inactive. This is done to protect your account from unauthorized access. You may be prompted to register the new device; simply follow the instructions.
WHAT HAPPENS IF I FORGET MY UBA MOBILE BANKING LOG-IN PASSWORD?
If you forget your password, the app will prompt you to change it. On the log-in screen, you can also use the having trouble entering the App? tab.
WHAT IF I FORGET MY PIN OR WISH TO CHANGE MY PIN ON UBA MOBILE BANKING?
Change your PIN by selecting Change PIN from the settings menu (after login) How do I change my Secure Pass (previously known as U-Token)?
Install the UBA Secure Pass app from the app store. Simply launch the app, enter your PIN, and you're ready to go. UBA Secure Pass self-administration Go to https://ssm.ubagroup.com/.
Note: If you are prompted that "The user you specified is not eligible for one time password (OTP) login," you may need to visit a UBA Business Office. Both UBA Direct Banking and Mobile Banking can use the same secure pass.
What are my options for increasing my transaction limit?
On the UBA Mobile Banking platform, the following transaction limits apply: PIN-N200,000/day OTP-N200,000/day Secure Pass-N1,000,000/day Note: To execute an indemnity for higher limits, up to N5 million per day, you must visit any of the Business offices or contact CFC.
Please keep in mind that these are the CBN-mandated limits. Can I make a list of regular recipients? Yes, when doing your transactions, there is a save to favorite list tab where you can add your favorites.
In subsequent transactions, you can choose from your favorites list. Note: By swiping the favorite to the left, you can edit or delete it from settings.
How can I access my account statement?
After logging in to the UBA Mobile Banking App, choose the account or card you want to view and then click on Statement to see your transactions. You will be able to see your most recent six-month statement.