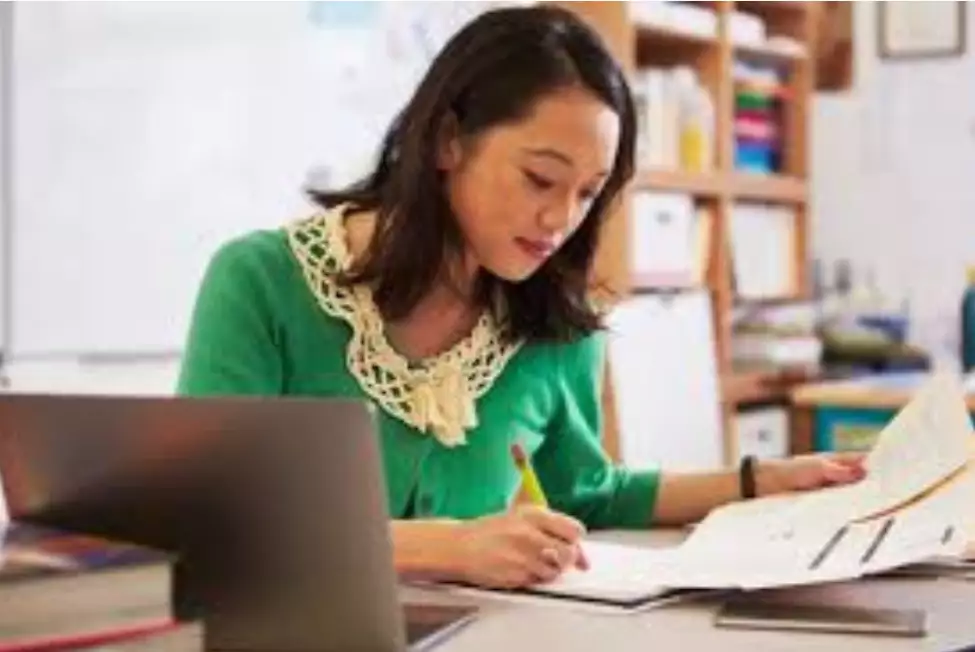 Importance of a reference letter. Whether you're applying for a loan, applying for a job, applying for an internship, applying for a visa, etc., you'll eventually need to provide a reference letter to make your case.
In this case, the reference letter may not be the only document required; however, it is part of a processing document in accordance with the provision of the organization under review.
An individual you know or have worked with (as an employee, a reference, a potential bank customer, etc.) may need a reference from you.
What is a Reference letter?
A reference letter is a positive endorsement or recommendation of a third party's attributes, character, or skills written by someone who is well acquainted with the person being endorsed.
When a reference letter is required.
When submitting applications for jobs, reference letters are required.
Internships Positions for volunteers
Universities and graduate programs Looking to open a current, corporate, or residential account with a bank, for example.
Process of a Reference Letter
This is required when opening/operating certain accounts with the bank, such as current/corporate, business, and domiciliary accounts. Internships, volunteer opportunities, job applications, colleges, and graduate school programs, and so on.
In this case, the bank gives the customer a reference form or forms, and the customer uses the reference form to contact his referees, who are usually close confidants. In some cases, a referee must be an existing customer of the bank that issued the reference form, and the customer must have at least a current account.
The prospective client typically has some negotiating power to obtain bank references (inter-bank). After receiving the references, the bank verifies their authenticity before allowing them to be used. The verification process is intended to ensure that the referee granted the reference in good faith under normal conditions and with a personal relationship with the referrer.
In Nigeria, verification is usually faster within the same bank (intra-bank) than between banks. Your statement of account may be required at times.
Other considerations.
A reference letter's usefulness is not limited to the financial sector; it can be put to use in a variety of other settings, including businesses, universities, and embassies.
In this case, the reference letter asserts or confirms that the character of the person referred to in the letter is of good conduct and acceptable behavior and that he or she should be allowed to benefit from any advantage within the confines of the institution to which the reference is required. This is classified as a character or personal reference in reference types.
Reference letter types
A professional reference letter is one that is written by a supervisor, colleague, client, teacher, or professor who is well-versed in one's accomplishments.
A character reference letter may be written by a family member, mentor, or neighbor who attests that the person being referred will be a good candidate for the position being sought.
Academic reference: this is written by a teacher, professor, or advisor and discusses the referred academic background.
How to Write a Recommendation Letter
Typically, a bank will provide a reference form on which all of the relevant details are pre-filled. Fill out the form as instructed, paying close attention to detail.
The following information can be found on the reference form.
A column for your full name.
This is your account number.
Name of the bank
The full name referred to.
Your signature is required.
A passport photo etc
Do you need a reference for something else?
There is no rocket science involved here; you must write this letter like any other, just for the details, and so on.
As a guide, follow the steps below.
1. Contact information:
You must include your own address as well as the address of the institution to which the letter is addressed. The referee is the person to whom this address is being referred. Your address should be clearly written at the top. The address of the institution/organization being referred to should also appear just below the top left end.
2. The title:
You must include a title for your letter that is "Reference." If you are referring to Mr. Joe Ken, your title should be "A REFERENCE LETTER IN FAVOR OF MR. JOE KEN."
3. Formal Salutation:
It's normal to greet and show kindness to people you don't even know while writing to them. Show them how much you value them, even if you don't know much about them.
4. Explain your relationship with the referred (Mr. Joe Ken) in the following paragraph, including how you know him, how long you've known him, and why you are qualified to write a reference letter on his behalf.
5. Explain why he is qualified: and what he can contribute, and be specific.
6. Seal the letter.
7. Include your signature and a sample reference letter.
What is a university reference letter?
This is a letter to the University mentioned above, requesting that the institution provide the applicant with the benefits listed above.
What is a student reference letter?
A reference letter for a student is written by a referee on behalf of a student requesting that the school grant the such student a privilege as may be pursued.
Employer recommendation
This is written by an employer in support of an employee who is seeking to transfer to another company. It could be for a loan or some other benefit.
Conclusion.
A letter can serve several functions depending on who it is addressed. An ex-employee can request a reference letter from a former boss when they're interested in pursuing a new offer or opportunity in the workforce. Certain levels of authority are required to make recommendations for contracts, jobs, and so on.