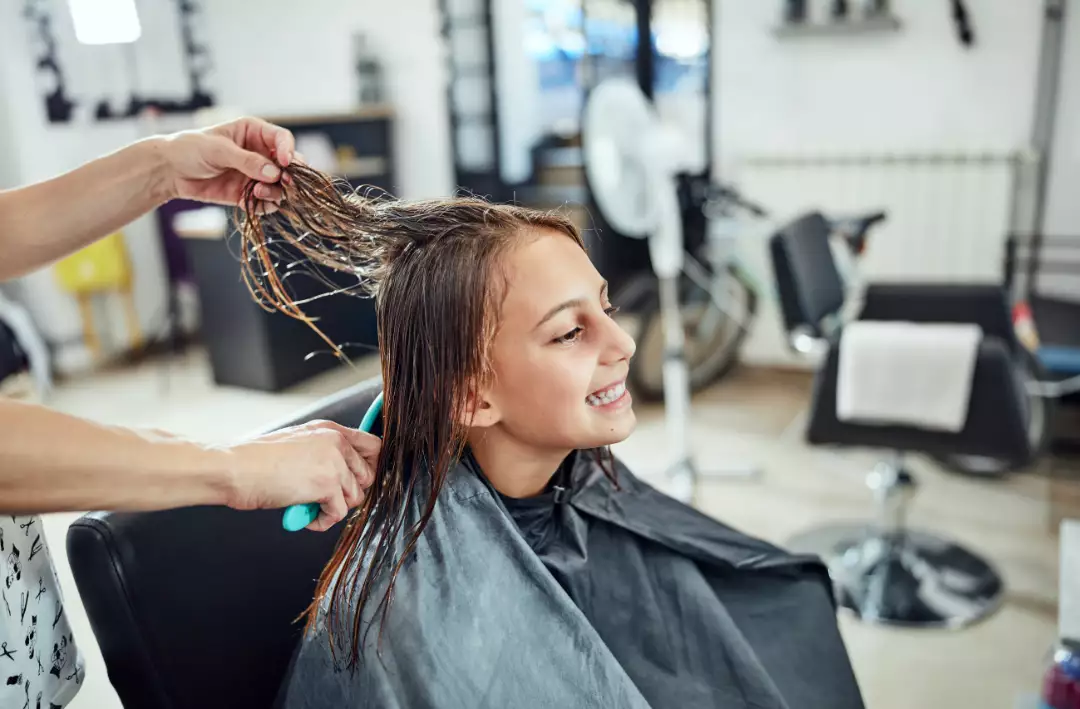 Nigerian Hair Salon Business. The beauty saloon business is one of the best ways for entrepreneurs to make a lot of money. People, both men, and women get their hair cut, manicures, pedicures, and many other services to make themselves look perfect and the way they want.
Everyone wants to take care of themselves so they can look their best and feel their best. To do this, they have to go to their own salons.
Most men and women go to their salons at least once every two weeks to stay in shape and tone. Because there are so many young people in Nigeria who need all the services that beauty salons offer, this frequency is sure to be attractive to business owners.
As a business that doesn't require a lot of money to start, unless you want to do it on a large scale, a beauty salon business is a great opportunity for entrepreneurs.
Entrepreneurs who already know and have skills in this business have an advantage, but those who don't can still invest in the industry by setting up a shop, buying all the necessary tools and equipment, and then hiring people who know what they're doing in the hair business.
In this article, we'll closely examine the beauty salon business. We'll talk about the business's rules, how to set up a beauty salon successfully, and other things. In the end, you'll know how much profit you can generate from the business.
The following are the necessary equipment and tools, as well as their current prices:
N100,000 for two wall hair dryers
N8,000 for two hand hair dryers
N16,000 for four hair straighteners
Hair creams/gels/shampoos, etc. – N100,000
N50,000 for additional hair accessories
N250,000 for one year's shop rent (This is relative to your location)
N200,000 for three months of operations
N50,000 for signage and print advertising
N250,000 for furniture
N400,000 as a reserve
N1,536,000 in total
You can use this cost breakdown as an example of the capital needed to launch a business like this on the Lagos mainland. These costs may differ for entrepreneurs based in locations other than Lagos Mainland.
Prices are so location-dependent that you might need double that amount to open the same type of beauty salon shop on Lagos Island.
Therefore, business owners need to research the prices of the aforementioned items to get a complete picture of the financial outlay necessary to launch a company in the desired industry.
Ideal Location for a Beauty Salon
The location of the beauty salon is one of the most important factors that will determine its success. Because the emphasis is primarily on women, your business should be located near places where women frequent.
As a result, they will be able to easily branch your salon after they have completed their business in such areas. Consider locating your company near malls, boutiques, grocery stores, restaurants, busy roads and streets, and so on.
Beauty salons near these locations easily attract more customers because it gives women the impression that they are killing two birds with one stone.
Women will easily stop by your salon before or after going shopping or grocery shopping for a quick hair fix, manicure, pedicure, or any other skin care program you may offer. As a result, your business will see a greater influx of customers than regular salons in other parts of the area.
How to Start a Successful Beauty Salon Business
Before starting a beauty salon in Nigeria, entrepreneurs should always consider the following factors. This knowledge will come in handy and will go a long way toward helping entrepreneurs achieve the ultimate goal of starting a business in the first place: profits. Here are a few pointers:
Create a thorough business plan.
When the business is fully operational, this is an important factor that helps entrepreneurs stay on track. Before entering this business, entrepreneurs must have a well-thought-out business plan. This business plan will include information about how you want your company to look, projections, business structure, vision and mission statements, and so on.
This business plan will serve as a guide to remind you of your initial thoughts on the business, how it is progressing, and so on. This will provide entrepreneurs with a comprehensive assessment of where their business stands and what needs to be done to meet projected goals, among other things.
Business plans are also useful when looking for investors for your company, obtaining loans to expand your business, or seizing an opportunity. If you lack the necessary skills to write a business plan, you can hire a professional to do it for you.
Use qualified and well-trained personnel.
This tip has the potential to make or break any business, not just the beauty salon industry. Entrepreneurs must hire only qualified professionals and experts in beauty salon services. This will ensure that the services provided to customers are of the highest quality.
Customers prefer high-quality products because no one wants to spend money on something that will not meet their beauty needs. You can advertise your business by providing excellent service.
When superior services are provided to customers, they are more likely to tell their friends and family about it. This also means more customers for you and your company.
Customers Come First
This is a critical component of success, especially for new businesses. Most established beauty salons rarely consider their customers when providing services to them. The only way for a new beauty salon to compete with established ones is to always provide quality while putting the customer first.
Entrepreneurs should prioritize their customers in any changes to the salon, even if it is as simple as changing the salon's colors.
The salon's appearance can also be changed to suit the preferences of customers. These small gestures serve as incentives for customers and help to establish a long-term relationship with them.
Keep the environment clean and safe.
The beauty salon industry can make the entire establishment appear dirty and stuffy. As a result, it is critical to keep customers comfortable by cleaning tools, equipment, grounds, towels, and so on on a regular basis.
This keeps the air aerated and the environment odor-free. Sharp tools should always be disinfected and stored in their proper places as part of safety precautions. To keep customers relaxed, cool music is always preferred.
Marketing
Many of the tips provided can help entrepreneurs see different ways to market their business indirectly. Customers will not stop talking about your business no matter where they find themselves if you provide them with quality services, build good relationships with them, and put them first in any changes in the business.
Of course, this is the most effective way to promote your company. Social media marketing is a more direct approach to marketing. Because of their large followings, social media networks such as Facebook, Twitter, and Instagram can be used to advertise your business. It ensures that your company reaches a larger audience and target customers.
Summary
The beauty salon industry is one of the most profitable in Nigeria. The fact that there is such a large market for the business is an obvious indication of the vast sums of money invested in this sector.
Entrepreneurs with or without business skills can easily set up one for themselves and expect to profit more than 100% on their investments.
It is simply a business for everyone, as entrepreneurs can start small and grow into the business over time. If you are looking for a business to invest in, the beauty salon business is an excellent choice.