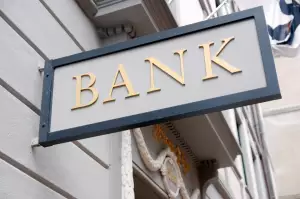 How to close a bank account is a frequently asked question among bank customers. You have the same express right to close your account as you do to open one in the first place.
However, the bank will always use a marketing strategy to persuade you not to close your account at this time; however, this does not take away your right to do whatever you want with your bank account.
Why might you want to cancel your account?
A variety of factors may influence a decision to close an account, including but not limited to
Inadequate services:
It goes without saying that the quality of services in most Nigerian banks has recently deteriorated. If you were unlucky and ended up on this web.
You'd attest to the fact that most of these banks have unappealing brands that become a turn-off over time.
Should we discuss customer service? This section accounts for a large portion of the problems in Nigerian banking today.
I'll say it boldly: A number of customer service representatives in the Nigerian banking system are untrained, unmannered, and unable to man their desks.
An encounter with a rude or poorly trained customer service representative may cause you to rush out without a second thought.
You have an excessive number of accounts:
Most customers open accounts with every marketer who approaches them. When such customers discover that they have more bank accounts under their control than they can manage.
They are forced to close some of these accounts.
The account status no longer corresponds to your lifestyle:
Customers frequently open accounts without being aware of the account's features. Some accounts are more expensive to operate and manage than others.
While there may be a few benefits here and there that make such accounts appealing.
The customer may not be able to take advantage of such benefits. When a customer becomes entangled in this web, the most likely option is to close the account.
Procedures to follow before closing your account
Look for a new bank.
If you decide to close an account with a specific bank, make sure you have another bank account on standby.
It wouldn't have made sense to close an account if you didn't have another way to conduct your financial transactions.
Check that your preferred bank offers and meets your lifestyle and banking preferences.
Transfer your balance
You must transfer any funds remaining in the account you wish to close to a new preferred bank account; the bank may still make this available at the time of closing your account.
Change your information for direct deposit.
If you are on payroll and receive your salary in such an account. Please provide your employer with your new preferred bank account where you want your salary to be deposited.
This should be done at least two weeks before the next payday.
Check that every cheque has been cashed.
To avoid the risk of dud cheques, which is a serious offense in Nigeria at the moment, stop writing cheques on your old account as soon as you decide to close them.
Additionally, prior to closing the account, ensure that all cheques written against it have been cashed.
Transfer recurring payments/automatic payments.
Most of your transactions may be automated; however, if you wish to leave the bank, you must re-establish your automatic cash flow.
The routing number and bank account number may only need to be changed as part of the transition process.
Requirements.
Your complete name.
Phone number connected to the account Valid identification card (national ID card, voter card,
driver's license, or international passport).
Your linked email address.
Steps for closing a bank account.
After you've taken the steps outlined above to establish your priorities, it's time to officially close your bank account.
Step one:
Go to the nearest branch to your location, walk straight to the customer service desk, and inform them that you want to close your bank account.
Be prepared to answer a few questions from the service executive, but do not feel obligated to do so. They'll make every effort to persuade you to reconsider.
Step two:
You will be required to write a letter for account closure; this isn't rocket science, so don't get too worked up just yet. Please use the draft below to write your letter.
Letter of intent to close a bank account Substitute your own address in your letter to the bank manager in the appropriate section.
ACCOUNT CLOSURE REQUEST
Dear Sir/Madame, Please use the above subject as an instruction to close my bank account with you, effective immediately. My reasons are entirely personal, and I would appreciate it if you would respect that.
Account name: John Doe.
Account number: xxxxxxxxxx.
Sign the document. That's it. There is no need for a ceremony to write this letter; just a line or two will suffice.
Step three:
You will be given an account closure form to fill out, so pay close attention to the details and sign where necessary.
Step four:
Return the completed account closure form to the customer service representative for processing.
Step five:
You've parted ways with the bank; now it's time to say your final goodbyes and walk away (smiles). How much time does it take to close a bank account?
It shouldn't take you a whole day to close your bank account; it should stop working as soon as you've completed the account closure paperwork. Accounts are typically closed within 24 hours of receiving such a request.
What is the cost of closing a bank account?
You are not required to pay or be charged for closing costs. This service is completely free.
How to Close an Online Bank Account
This may be a future invention, but you cannot currently close your bank account online. To apply for account closure, you must go to the branch closest to your location.