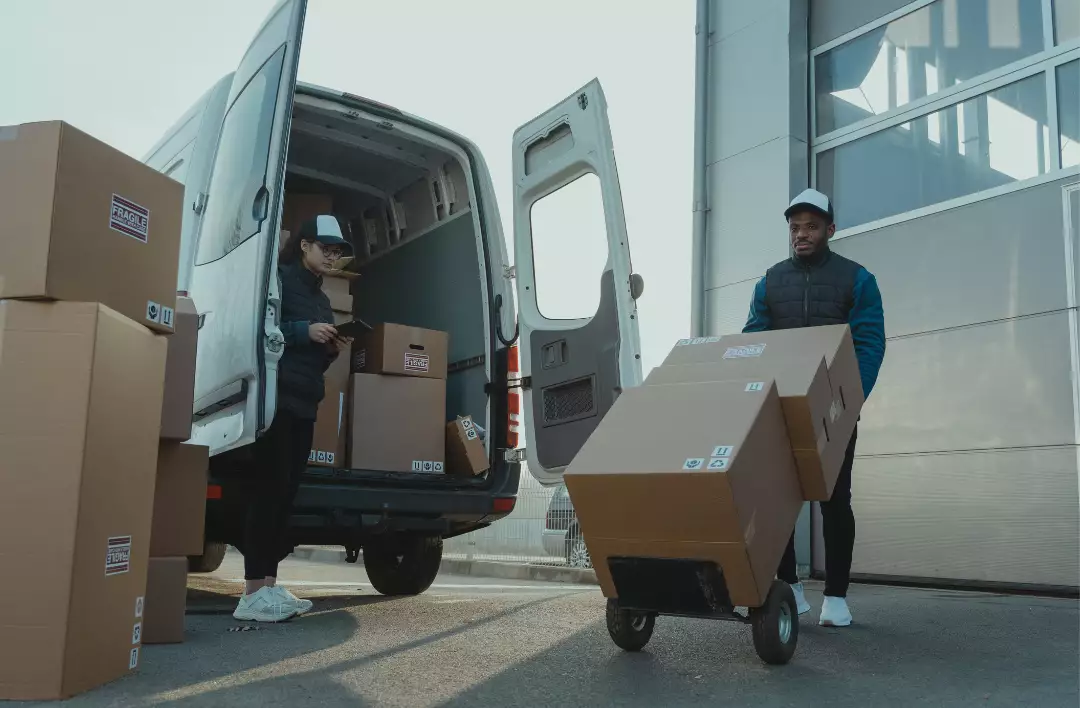 Starting a Logistics Business In Nigeria requires a number of considerations. Logistics Business in Nigeria requires you to  transports goods from one location (usually the provider) to another (final consumer). Financial logistics are increasingly important. Technology has made online shopping, buying, selling, and other transactions commonplace.
After all, steps are taken, the products must be moved from the seller to the customer, and only logistics can do this. Online transactions are becoming more common in Nigeria due to their convenience and smoothness.
As long as fees are paid, transactions and goods exchanges are successful. Increasing online transactions have increased the logistics business's lucrative potential, which entrepreneurs can exploit. Logistics applies to online and manual transactions between people.
This makes logistics a huge market. This article explores Logistics business in Nigeria and how entrepreneurs can start one.
Nigeria logistics Business
Logistics is the management of the flow of goods, products, and services between the point of origin/creation and final consumption to meet customer or corporate needs. This definition explains logistics. Many Nigerian businesses need logistics companies to move products to consumers.
As big as logistics can be, involving huge materials, equipment, machines, etc., it can also involve fashion, food, health care, etc. You've probably seen Nigerian logistics companies that do this.
As much as GIG Logistics, Courier Plus Services Limited, and AXPD Resources move goods around Nigeria, we also have international logistics companies like DHL, UPS, FedEx, etc. This article covers domestic logistics.
How Lucrative Is Logistics Business in Nigeria?
Any business exists to make money. Entrepreneurs naturally wonder about the logistics industry in Nigeria. Logistics business success depends on daily customer count. Pricing, business exposure, accessibility, and operations efficiency are also important.
When business conditions are ideal, profits are plentiful. Increasing Nigerian exposure to e-commerce or online transactions benefits business. This company's monthly profits can reach millions.
 Logistics Equipment Required
The equipment you need to run a logistics business depends on its size. Generally, you'll need:
Bus/Truck/Cargo Bike:
These are needed to transport goods to consumers. Logistics companies that want to operate in all Nigerian states will need trucks or buses. This is for large logistics companies that transport goods to other states. Small-scale logistics companies handle fashion, food, health, and other smaller items. A cargo bike can carry these items.
Space:
Space is needed to store goods to be transported later. Logistics companies receive goods consumers can claim within a certain time. The space needed for this business depends on the number of daily customers, size of goods, etc.
Computer systems:
This is required to store and record customer and delivery information to make logistics companies' jobs easier.
Mobile phone:
This is a way for the logistics company to communicate with potential customers. It's also important for deferential communication with company staff.
Accounting software:
Balances the books based on the company's daily transactions.
Dispatch Box:
Dispatch box for shipping goods. Small or medium-sized goods use this.
Stationery:
Stationery includes receipts, order forms, and dispatch forms.
Nigeria Logistics Business Start-Up
Follow these guidelines to set up a successful logistics business in Nigeria. Adopting good business practices and strategies will help you reach your goals. How to start a logistics company.
Define your strategy
This is one of the first steps in starting a business because it helps you understand your strategy. Even if the business outgrows your initial plans, this process will help you build a foundation. It will also affect the business's growth.
Scale of operation (Large or small), Transportation medium (Cargo bike, Bus, Truck), Range of services (Interstate or Intrastate), Working conditions (Agent, transporter, or contractor), etc. Answers to these questions will help clarify things, like your startup capital needs.
Low-capital entrepreneurs can start a logistics agency for other companies. E-commerce platforms like Jumia, Konga, etc. hire agents to help with logistics in exchange for payment.
Business Plan
A logistics business plan will include clearly defined goals and objectives. You must also include the steps you'll take to achieve these goals. In it, you can describe the business's organization, structure, expenses, income, projected growth, and other details.
These thoughts and plans will show you how well you're doing with the business and what you need to do to get there. Business plans give entrepreneurs a big-picture view before starting. The business plan should cover everything.
Business plans can help you get restaurant startup loans. Before lending to entrepreneurs, most banks, private companies, and the government require it. If you don't know how to write a business plan for your dream business, hire a pro. You and the professional can make changes based on what you want.
Business Registration
Entrepreneurs must register their businesses with the Corporate Affairs Commission before operating (CAC). Many entrepreneurs know about this group but don't join. Depending on financial capacity, you can register as a business or an LLC. After registering successfully, you'll receive a certificate.
Most Nigerian entrepreneurs see registering their businesses with the government as a waste of time due to the poor structure, bad management policies, and inconsistencies. However, registering your business confirms your credibility to potential customers.
It gives customers peace of mind that they are doing business with someone trustworthy and identified by the government. Customers can always report irregularities to the appropriate authorities. Find out if you need permits or licenses to operate a logistics business in Nigeria.
Create a Website
Today, technology dominates almost every industry. Logistics is one business that can survive internet penetration. This lets customers send you orders and information. It helps customers track their already-shipped or upcoming goods. The website lets users track their goods and services delivered to your company.
Taking your logistics business public is a great way for potential customers to learn about your operations, scale, fees for transporting bulk and unit goods, and other relevant information. Internet allows direct contact for inquiries, etc.
Web developers can create a custom website for your business. Your online presence will attract more customers. Due to the benefits, your logistics business must be online.
Get office/store
Your business needs a physical location. Through these locations and stores, expected parties will pick up goods. Your office space can be used to receive deliveries before the goods are distributed or picked up. Some people may drop off transport materials at the office.
A physical store is great for storing goods from other branches across the state. Different people may not pick up the goods immediately due to other commitments. The store keeps goods safe and intact.
Human Resources
Logistics businesses require few employees. Drivers, riders, loaders, security, and other personnel may be needed. Your logistics business's staff size depends on its size.
All your business's employees must have the right skills for the job. Your employees may need job-specific and business-management training. You can set up a formal business where employees must follow specific rules. This will improve the working environment for employees and customers.
Run a Logistics marketing campaign
This will help you gain customers. So, your business will reach its goals. You can advertise your business on Facebook, Twitter, and Instagram, which have large followings.
This helps your business reach target customers. Publications, newspapers, magazines, referrals, etc. can be used to promote your logistics business. Creating offers, deals, and coupons can also boost business.
SUMMARY
Logistics businesses are easy to start in Nigeria. As long as entrepreneurs have enough capital, most of the work is done.
More customers using your services is the only way to increase business profits. Entrepreneurs in this industry should strategize to attract more customers. Influencers, paid ads, and other marketing strategies can help entrepreneurs.