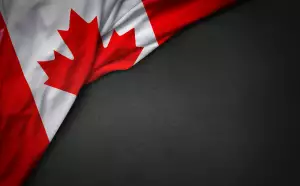 Top 10 In-Demand Occupations in Quebec (Canada)
One of the top economic benefits of a thriving city is creating highly-skilled, in-demand jobs that attract and retain talent. This is evident in Quebec's growing cities. As more and more people move to these growing urban centers.
They create new career opportunities for those who wish to make a living working with their hands and pursuing an outdoorsy lifestyle. Luckily, there are plenty of well-paying jobs available in most major cities across Canada.
These 10 top occupations in Quebec can support a middle-class lifestyle. They also provide room for advancement, and be flexible enough to meet your needs as you grow your family.
In this article, you will learn about the most lucrative careers in each category and discover where you can find the best job opportunities today.
Registered Nurses
Registered nurses are responsible for providing day-to-day care and treatment to people with physical and mental health issues. Also, they are responsible for directing patient activities, including toileting and eating.
Registered nurses can specialize in a variety of areas, including pediatric, critical care, and surgical nursing. More,so, Nurses may also help manage medication and plan healthcare services.
If you are looking for a job that involves interacting directly with patients and managing their care, a career as a Registered Nurse may be right for you. Registered nurses can earn up to $90,020 in Quebec.
Project Managers
Project managers coordinate the work of individuals or groups to complete an organization's goals. They are responsible for setting goals and planning the work activities of project team members.
Project manager often work with engineers, architects, or software developers to design and manage large-scale projects. Project managers can potentialy earn over  $95,000 in Quebec.
Top Money-Saving Tips to Enjoy a Frugal Retirement
Software Developers
Computer software developers create, test, and modify computer programs, such as webpages and apps. Software developers may work in teams to design and build new programs, or they may work independently on a project basis.
Computer science is the study of how computer systems work, and software engineering is the application of software development methods to engineering projects. If you have an interest in technology and enjoy working with computers. A career as a Computer Software Developer may be right for you.
Marketing Managers
Marketing managers are responsible for developing and executing all advertising and marketing strategies, including planning, organizing, and controlling the organization's marketing efforts.
Therefore, If you have experience in advertising, marketing, or sales, you may be able to pursue a career as a Marketing Manager.
Financial Advisors and Brokers
Financial advisors help clients make better financial decisions by providing investment advice, business advice, and financial planning. This job can fetch you up to a healthy sum of  $100,000 in Quebec.
Community and Social Service Specialists
Community and social service specialists provide counseling and care to individuals and families, including those affected by health issues, unemployment, family difficulties, and substance abuse.
Hence, If you are interested in helping people in need, this may be a good career choice for you. Community and social service specialists can earn up to $95,000 in Quebec.
Research Assistants and Assistants
Research assistants and assistants work with researchers and statisticians to help them collect, analyze, and interpret data. You may be interested in a career as a Research Assistant if you like working with numbers and you have a strong interest in health or social issues.
Office Manager and Generalist
Office managers oversee a variety of functions in an office, including human resources, finance, and management. If you like to manage multiple tasks and projects in an office environment, an office manager job may be for you.
Bottom line
In this article, you will learn about the most lucrative careers in each category and discover where you can find the best job opportunities today. The information provided should help you make an informed decision about your next career move.
Hence, If you are interested in any of these occupations, you will want to start searching for job openings now. The best way to find jobs in these fields is to attend career fairs, network with coworkers, and use online job search sites.
Finally, while you are looking for jobs, you will also want to learn more about the benefits you can receive from working in these fields. It is important to understand what kind of lifestyle you will be leading, as well as the financial benefits that come with these jobs.