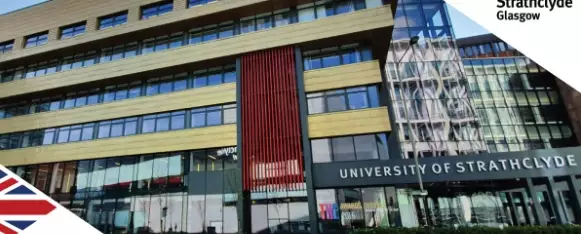 University of Strathclyde Scholarship in UK 2022
University of Strathclyde Scholarship invites international students to apply for the Humanities and Social Sciences Home/EU Postgraduate Taught Performance Sport Scholarship. The program allows postgraduate level programs in the areas of Humanities, Social Sciences, Education, English, History, Law, Politics, Psychology, Social Work, Speech Pathology, and Journalism. The deadline is set, interested applicants are advised to apply early.
Summary
Academic Institution: University of Strathclyde
Study Level: Postgraduate
Available Courses: Humanities, Social Sciences, Education, English, History, Law +5 More
Eligible Students: International Students
Study in: UK
Deadline: 17th June, 2022
About
The University of Strathclyde (Scottish Gaelic: Oilthigh Shrath Chluaidh) is a public research institution of higher education situated in Glasgow, Scotland. It was established in the year 1796 as the Andersonian Institute. The school is Glasgow's second-oldest university, which got its royal charter in 1964 as the first technological university in the United Kingdom.
Its name originated from the historic Kingdom of Strathclyde which is Scotland's third-largest university by number of students, comprising of students and staff from more than 100 nations. The school was awarded "University of the Year 2012" by Times Higher Education and then in 2019, it became the first university to get this award twice. The yearly income of the institution for 2019 to 2020 was £334.8 million of which £81.2 million was from research awards and contracts, with an expenditure of £298.8 million. It is one of the 39 old universities in the UK encompassing the distinctive second cluster of elite universities after Oxbridge.
The university was formed in 1796 through the effort of John Anderson, professor of Natural Philosophy at the University of Glasgow, who gave guidelines and the most of his estate to create a second university in Glasgow which would centered on "Useful Learning"- specializing in practical subjects – "for the good of mankind and the improvement of science, a place of useful learning". The school later named its city center campus after him.
Degree Level:
Humanities and Social Sciences Home/EU Postgraduate Taught Performance Sport Scholarship is available to undertake Postgraduate level programs at University of Strathclyde.
Available Subjects:
The programs available to study under this scholarship are listed below.
Humanities
Social Sciences
Education
English
History
Law
Politics
Psychology
Social Work
Speech Pathology
Journalism
Postgraduate program in Education, English, History, Law, Modern languages, Physical activity for health, Politics, Psychology, Social work, and social policy, Speech and language therapy, Journalism, Creative writing, French, Social policy, Teaching, International relations, Social work
Benefits of the Scholarship
Beneficiaries of University of Strathclyde Scholarship will be offered:
Students will be awarded a £1,000 (+ up to £3,750* in-kind support) for entry onto a full-time postgraduate program.
Eligibility for University of Strathclyde Scholarship
To be eligible for University of Strathclyde Scholarship, applicants must satisfy the requirements below:
International Students are eligible
All candidates must be competing in a Sportscotland-recognized sport, and priority will be given to students competing in a BUCS-sport who can show the prospect to add toward the University's goals of being ranked in the top 20 in the UK.
Additionally, all applicants should be competing at least at the junior, if not senior, International level.
How to Apply for University of Strathclyde Scholarship
To apply for University of Strathclyde Scholarship, please follow guidelines below:
To apply for the funding program, candidates must take admission in a full-time postgraduate program at the University of Strathclyde. After which they can complete the online application form for this scholarship.
Supporting Documents: Interested applicants provide degree certificates, academic transcripts, and CV with your application.
Admission Prerequisites: For taking admission, applicants are required to satisfy the entry requirements of their selected program.
Language Prerequisites: Students from outside the home country will often need to satisfy precise English language requirements in order to be able to study at the university.
Not interested in this particular scholarship? See other scholarships here.