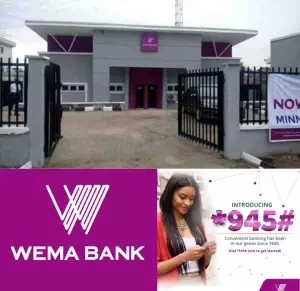 Wema Online banking – Are you a Wema bank customer who wants to start using Wema online banking/internet banking but doesn't know how? If this describes you, there is no better resource on the internet than what I'm about to show you.
You can now bank from the comfort of your own home, workplace, or abroad. Here's a sure way to secure accounts, manage payments, check your statements, and much more in real-time, 24 hours a day, seven days a week. Wema internet banking transports you to a world without boundaries.
A strong channel designed with cutting-edge technology that provides unlimited access to your accounts and allows you to conveniently perform the majority of your transactions in real-time.
The advantages of Wema online banking.
You can easily access your account from anywhere in the world.
Online account monitoring in real-time.
There's the convenience of conducting transactions from the comfort of your home or office anywhere in the world.
All of your online transactions are secure.
You can easily obtain bank products and information.
Allows you to access your account in real-time.
Wema internet banking transactions that are available.
Check your account balance.
Transfer of funds
Pay your bills.
Top up airtime.
check your account statement.
Requisition for a check.
Accept international remittances such as Western Union, Money Gram, and others.
How to Register for Wema Online Banking/How to Register for Wema Bank Online.
For the time being, you must go to the nearest Wema bank branch in your area. When you arrive, look for the customer service desk. Inquire about being enrolled in "Internet/online banking," and you will be given a customer online banking form.
Fill out the form carefully and in the correct order, and you'll be profiled on the internet banking platform. Your internet banking login information will be emailed to you. You can also register for retail internet banking by clicking "Register" on the WemaOnline Log-in the page, as well as request a token online and pick it up at your preferred location.
How to Establish a Real Estate Company in Nigeria
How to access Wema's online banking platform.
On the home page, select "Wemaonline."
Fill in your user ID and password.
To access your Wema bank internet banking platform
Click the Login button.
What is the Wema internet banking transaction limit?
Wema bank customers with savings accounts have a daily transaction limit of N1,000,000.00. This can be increased to N10,000,000.00 for intra-company transfers and N5,000,000.00 for inter-bank transfers.
Customers with current accounts can withdraw N1,000,000.00 daily, subject to an upgrade to N10,000,000.00 for transactions between Wema bank accounts, while inter-bank is N5,000,000.00. Corporate account holders have a daily transaction limit of N10,000,000.00, with the option of increasing it to N100,000,000.00 for intra and inter-bank transactions.
Wema online banking password:
The banking code refers to the Wema USSD code, which is represented by *945#; as a customer, the USSD code does not require data or internet services to complete your transactions. Transactions can also be completed from the comfort of your own home, office, or other location.
Wema bank online banking application:
An online banking app is a tool that allows you to complete transactions without having to visit a Wema bank branch. The Wema app is known as the Wema ALAT, and it is available for download on Google Play or the Apple App Store for Android and iOS users.
Customer service at Wema Bank:
There may be times when you need to file a report, make a complaint, inquire, etc. Please contact Wema Bank at 08039003700 or 07051112111.
What if I misplaced my Wema USSD PIN?
Request a PIN reset at your nearest Wema bank branch.
How do I change my USSD PIN?
If you believe your USSD PIN has been compromised, you may wish to change it. From your registered mobile number.
Dial *945*00#.
Enter the USSD PIN for your current account.
Enter your new PIN.
Done with the new PIN confirmation.
How to Deactivate My Wema USSD Code:
If your phone is stolen or your account is hacked, you may need to deactivate your USSD profile. Dial *945*911# to deactivate your USSD profile or block your account.